Today the guys at Madefire have unveiled an exclusive partnership with IDW Publishing,, Top Cow, Boom! Studios, and ITV Studios America to produce motion books of top titles like Transformers, The Darkness and Star Trek. Combining these publisher's amazing range of characters with Madefire's cutting edge technology these titles look set to revolutionise the world of digital comics, bringing motion books to the masses with mainstream titles and characters.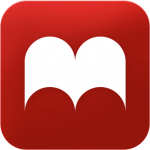 "Madefire has created some amazing original motion books and animation tools," shared Jeff Webber, IDW's VP of Digital Publishing. "They've taken everything they've learned and developed over the past year and applied it to creating new experiences with some of our top comic brands. The motion book versions of Star Trek, My Little Pony and Transformers comics will reach a whole new audience."
The deal consists of IDW, Top Cow, and Boom! Studios bringing the trademark Motion Book experience to a select group of their most popular print titles—including Boom!'s Next Testament and 2 Guns and Top Cow's The Darkness—and releasing them through the acclaimed Madefire iOS app and on the web exclusively through deviantART. Taking existing print titles and creating a new, immersive digital reading experience will be a first for Madefire but it's a treatment they think fans will enjoy.
"A primary goal from Day One has been to work with the top publishers in the print and entertainment space toward adoption of the Motion Book experience," notes Madefire co-founder and CEO Ben Wolstenholme. "To launch with an elite group of publishers out the gate is tremendous and speaks volumes to their visionary approach to storytelling."
ITV Studios America will be testing the platform with an original, digital-first series by Des Taylor called The Trouble with Katie Rogers exclusively on Madefire.
"We're delighted to be launching the adventures of the stylish, sassy NYC publicist Katie Rogers. Madefire is the perfect platform to bring Katie and her unique world to life and showcase the amazing talents of creator and artist Des Taylor," said Bruce Robertson, SVP Creative Strategy, ITV Studios America. "This is just the start of introducing
Katie to the wider public and we hope that they will fall in love with her as much as we have."
"Ever since I discovered Madefire at San Diego Comic Con 2012, I haven't looked back! The Madefire Motion Book tool gave me the freedom to create Katie Rogers the way I want the reader to experience it and I am seriously considering creating other titles in my portfolio on this platform. The only restriction is your mind," commented Des Taylor, Katie Rogers' creator, writer and artist. "I'm thrilled to be working with ITV Studios America and Madefire on this project."
The Madefire iOS app for iPhone and iPad is free to download here and for more information on the IDW titles soon to be available watch this great video preview. Madefire will also be available at SDCC for demos at booth #4902-4904 from the 17th – 21st July