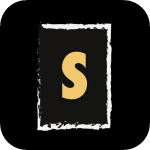 Hot on the heels of the partnership with Dark Horse Comics, Sequential – The Digital  Graphic Novel app publisher have released a raft of new titles including the latest volume of the Hernandez' Brother's extraordinary Love and Rockets and Lucy Knisley's Displacement A Travelogue, as well as Mike Mignola's classic Hellboy: Wake The Devil and more!
Love and Rockets volume 7 by Jaime and Gilbert Hernandez
"There are acclaimed filmmakers and novelists who can't do what Jaime Hernandez does — or Gilbert, for that matter. When the two of them are at their most inspired, as they are here, they make almost every other comics creator today look like a fumbling hack. [Grade] A." – A.V. Club
Displacement A Travelogue by Lucy Knisley
"Knisley's candid storytelling, deadpan humor, and clear-line storytelling make the book entirely accessible… like a giant bowl of spaghetti carbonara or a tower of huevos rancheros (recipes included) this is a book that teenagers and parents will savor in equal measure." – Publishers Weekly
Sweatshop by Peter Bagge
"A lot of familiar Bagge archetypes reside in this comic … Setting his story within the confines of the comics industry may seem like navel gazing at first glance, but Bagge avoids easy jokes about comic conventions and smelly, socially awkward fans to offer a narrower, more sharply observed satire." – Comic Book Resources
Also available this week are Dark Horse's Hellboy Volume 2: Wake The Devil and Top Shelf's American Elf 2009
As ever, SEQUENTIAL is free to download from the App Store and you can see a free four-page preview of each book in the app or on the SEQUENTIAL website.