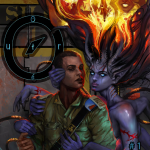 Free Comic Book Day was a fantastic way to help bring people into the world of comics and get them into comic book stores. But for those operating in the digital space it was also a great opportunity to pick up new readers at a time when comics have never been cooler. One of the small publishers looking to make to the most of FCBD are Norwegian publishers Outré Press. The first issue of their anthology of themed comic stories was released this Saturday via their website as a PDF, CBR or CBZ file. Featuring a fantastic mix of diverse and enthralling art and stories this first issue, based around the theme of 'responsibility', features work from writers and artists from all over the world – as well as featuring an interview with Saga artist Fiona Staples.  To find out more about the launch of this exciting new project we contacted editor Glenn Møane to get the bottom of just what Outré Press was all about – including that enigmatic name!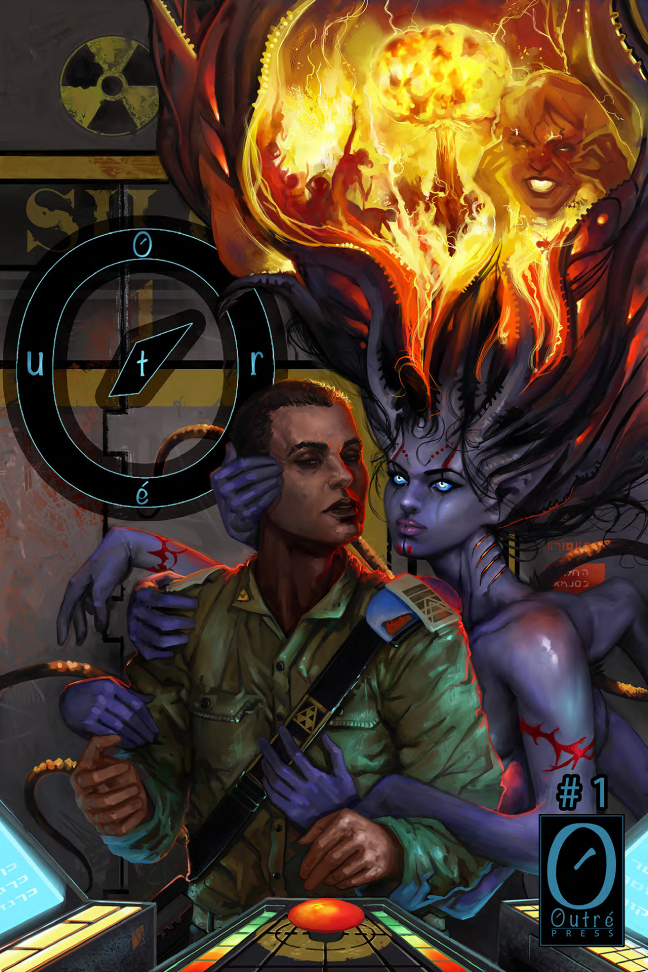 What inspired you to create Outré Press and what does it mean to you?
GM: Outré came about when me and Magnus shared a table at last year's Oslo Comix Xpo, one of the few comic conventions in Norway. Since we're both fans of short stories, we started talking about comic book anthologies and how the really good ones were few and far between – so why not create one ourselves? We decided to go for a theme-oriented book, in order to make each issue a coherent unit. Also, since anthologies are a hard sell in the current comics market (for reasons I can't fathom), we decided to offer it for free on the web. That way there shouldn't be any barriers in front of readers who would think twice about checking it out. It's also a great way to showcase the work of new, up and coming creators.
To call the anthology Outré was Magnus [Aspli, Outré's co-editor]'s idea. It's a French (and cool-sounding) word that means to "go beyond", "to pass boundaries" – which was in tune with our mission statement for the book. The Outré anthology should look and feel different from most of the other anthologies out there in the digital landscape.
How did you get together the team of writers and artists?
GM: We asked for submissions through message boards like Digital Webbing, and we also reached out to creators we already knew and had collaborated with before (both me and Magnus write comics). Sometimes we even contacted artists directly, after checking out their online portfolio. Then, when each script was ready after a few drafts, we teamed the writers and artists up and had them produce a solid 8-pager.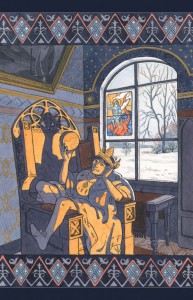 How has the growth of digital comics helped small publishers like yourself?
GM: I think "traditional comic book readers" are a lot less reluctant now to check out digital-only comics, which is a good thing for us. Apart from the occasional webcomic, it's only three years ago that I frowned at the idea of reading a digital comic myself. That changed with day-and-date, the rise of tablets and publishers like MonkeyBrain, and digital-only content  from creators like Brian K. Vaughan. I now read most of the new comics I buy on my iPad. It's a great way to check out new stuff and new creators, not to mention that it saves some much-needed shelf space in my home.
With Outré we hope to attract some new readers as well; people who like good stories and aren't afraid to try out a different medium. Since most of these readers won't find themselves in comic book store, an easily downloadable PDF is the way to go.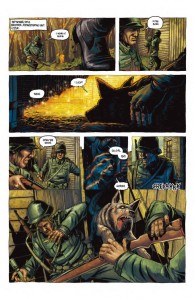 Why release it on Free Comic Book Day?
GM: It felt very natural as FCBD is all about bringing free comics to both old and new readers. We didn't want the guys and gals without an immediate access to a comic book store to feel left behind on that day, so they could just visit our site and download our first issue. And this and the following installments of Outré will be available for free as long as there is an Internet – all in the name of promoting the work of the great creators involved.
What can we see from you next? Will there be more titles released?
GM: Yes, look for the second issue to hit the web during Christmas, the season when the spirit of giving abounds. Outré #2 will follow the same format as before: Four 8-page stories and four stand-alone illustrations, plus two interviews. The theme this time around is "hopelessness" and we can't wait to share the four stories within with you when the time comes.
You can download the first issue of Outre Press via their website here.